Banks and financial institutions conduct highly private, professional business which should be reflected throughout their facilities. From spotless floors and windows to disinfected teller workstations, an organized environment leaves a lasting impression on both bankers and customers. 
Unified Janitorial Services provides bank cleaning services to the Bay Area. Our highly-trained, professional cleaners have the expertise to work in financial institutions with accuracy and discretion, so you can focus on locking down new accounts. 
Here's what our bank cleaning services include!
What Do Our Bank Cleaning Services Include?
Banks have a range of unique cleaning needs, demanding a higher grade of commercial cleaning services. With over 25 years of experience, Unified Janitorial Services is prepared to maintain your banking facility, so clients and employees can reap the benefits of a nice, clean environment. We'll clean everything from lobbies and waiting areas to individual offices. 
In addition to the above, we'll ensure your financial institution's bathrooms are clean and sanitized. Our team of cleaning specialists will refill dispensers, scrub toilets, and mop bathroom floors with an industrial strength cleaner.  High touchpoints, such as door handles, countertops, and bathroom appliances will be disinfected. 
Trash is also emptied and replaced, as part of our bathroom cleaning services.
Scheduled Janitorial Services for Banks and Financial Institutions
Sweeping & Mopping
Vacuuming
Carpet Cleaning
Dusting
Window Cleaning
Bathroom Cleaning
Bank cleaning services can be performed on a daily, weekly, or monthly routine, depending on your specific needs. Plus, we're accessible 24/7, which means we're able to clean after your employees have left for the day. We'll show up when you need us, however often you want! 
Unified Janitorial Services will always show up to your business with everything we need to ensure a sparkling clean, so there's no need to worry about storing or providing us with cleaning supplies.
Bank Floor Maintenance Services
A steady flow of foot traffic can make it impossible to keep your bank's floors clean. From dirt and grime to other potentially harmful materials, we recommend vacuuming, sweeping, and mopping regularly. To keep your floors clean on the day-to-day, Unified Janitorial Services will adapt a cleaning program to the particular needs of your business.
Marble and stone floor cleaning and restoration are available as a one-time or recurring service. 
We'll use the latest equipment and floor-cleaning techniques to remove stains, grime, and etching from your bank's floors. We use specialized products to ensure all hallways, corridors, and common areas are thoroughly cleaned. Marble or stone floors will also be cleaned, polished, and restored to pristine condition.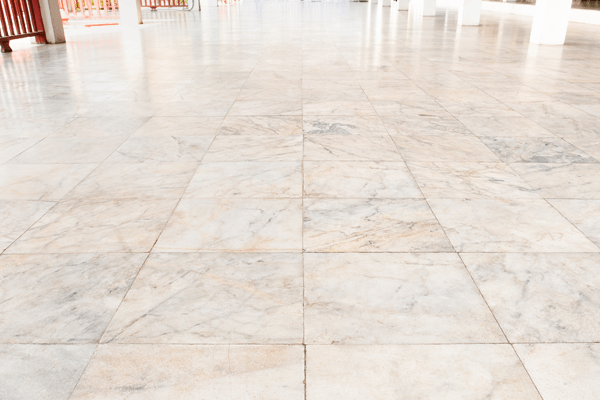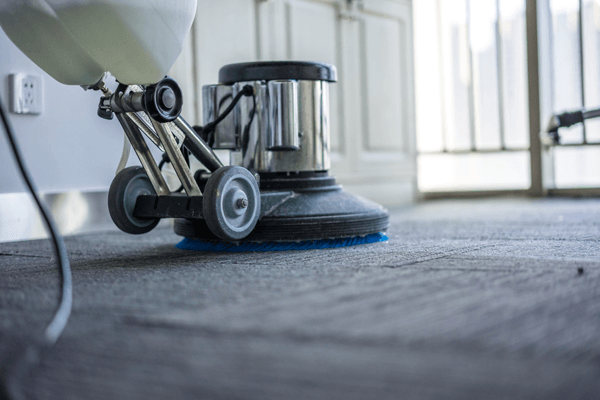 Our carpet cleaning services are reserved for recurring janitorial clients. We'll use vacuuming, dry-cleaning, and hot water extraction to remove spills from rugs and carpets. A protective solution is also applied to preserve any high-traffic areas.
Special COVID-19 Sanitation for Your Bank
With a constant in-and-out of customers, your bank can quickly become a breeding ground for viruses and airborne diseases. 
As part of our commercial disinfection services, we use industrial-strength products, registered by the Center for Disease Control (CDC) and Environmental Protection Agency (EPA), to clean areas throughout your bank or financial institution. Our COVID-19 sanitation process includes
If you have a concern about your building's COVID-19 sanitation, don't hesitate to reach out! Unified Janitorial Services will work with you to set up a routine cleaning program that works with your bank's specific needs.
Bank Cleaning in the Bay Area